As promised, here are some long-promised FO-tos!
Here is the completed Print of the Wave:
Here's the Print of the Wave over the dress I wore:
My Dreams in Color shrug on the blocking board: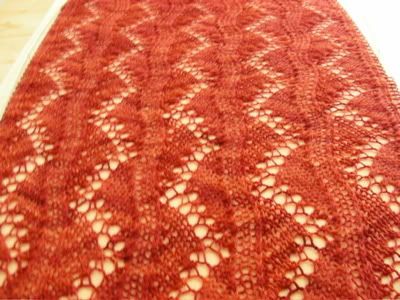 The yarn I've spun up for my Peacock Plumes shawl:
And the beginnings of my Ribby Cardi: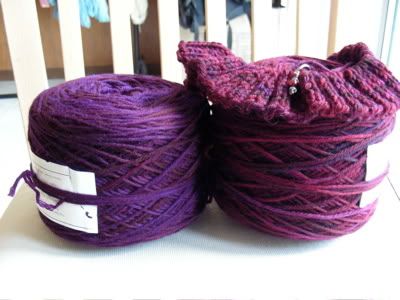 (The sleeve yarn is on the left, the body yarn is on the right. Also out of Le Stash)
In other news, I've been playing on Ravelry (my username is cuteknitter), which is wicked fun. Come play!