That's right! Another FO!
[Lily of the Valley, from Lace Style. Knit in Malabrigo Laceweight.]
I know, you're shocked. Another lace stole! This shawl is awesome.
I added a small detail to the border- a bead at each peak of the edging.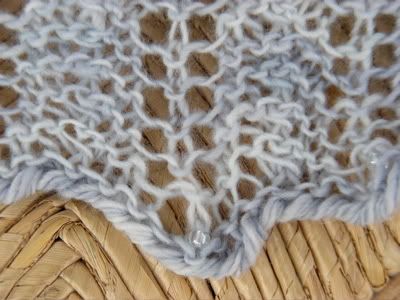 It needs blocking and the ends woven in, and ba-da-bing! It's totally done.