You only turn 50 once, and we celebrated my Mom's half-century mark with an excellent fiesta. Julie did a bulk of the cooking, and all of the food was incredible. There were margaritas, massages and music.
Oh, and lots of photos:
Julie and Linda cooking away in the kitchen:
The Minion Birthday Sombrero, worn first by Mom:
She obviously loves it:
Even moreso with a margarita in hand:
Of course, there was cake: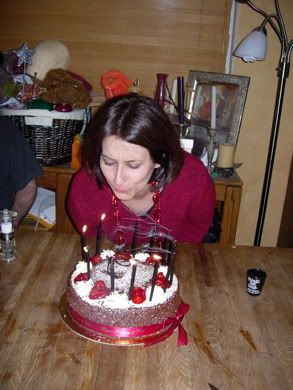 Oh yeah, there were also yellow birthday hats, modeled by the Sarah-saurus: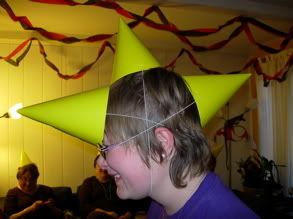 Happy 50th birthday, Mom!