Today kicked off the
Tour de Fleece
. After careful consideration, and much debate, I found my goal. I'm going to ply up all the projects that have been sitting, resting indefinitely, which include:
- 25 oz of Tallulah, to be knit into a
Mariah
: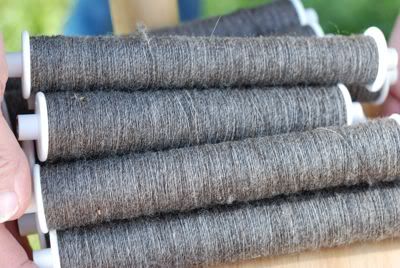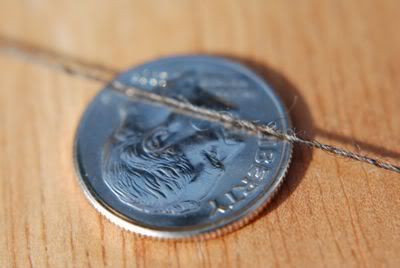 - 4 oz of Redfish Dyeworks 80% merino/ 20% tussah silk, in the Mango colorway, spun for lace knitting.

- 4 oz of Crown Mountain Superwash merino in "Albatross". Spun for socks for Andrew. (Side note: Crown Mountain had a sale last week, and I totally resisted the urge to purchase.)

But alas, as the race kicked off, guess who got a flat tire? Yours truly. I start plying up the mango colored laceweight, and my Woolee Winder refuses to draw in. So I oil everything (because that's the first step in fixing any spinning issue. Yes, the bobbin is new, so it needs to be broken in. But alas, my Woolee Winder needs to be cleaned and tightened. My pit crew (Andrew) has been informed.

Lest you think I spun alone today, I was joined by some of my closest friends, and their families. What started as a casual day of sitting around, watching movies and spinning turned into a full-out pot-luck style barbeque. I haven't had this much fun on a Fourth of July in ages!

When we served dinner, we packed a dozen people into our living room, tossed in 1776 - which might be the best movie EVER, second only to Xanadu - and watched William Daniels declare independency for the United States. Sure, it was a tight fit, but we still had a great time.

So, I close with some self-evident truths:

- Where there is a fire pit and s'more components, fun will be had.
- Getting into a hammock can be a challenge, but well worth it.
- Friends come to party, real friends help with the cleanup. Mine are the best!